Articles
20 Must Have Emails For All Ecommerce Stores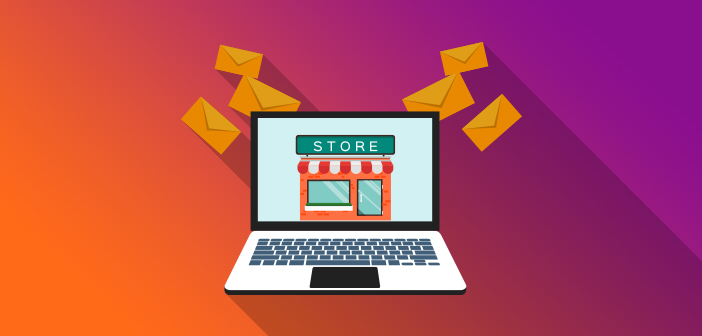 Disclaimer: Magenticians does not necessarily agree with the views expressed in this guest post. They are presented to bring to light all diverse views in the Magento and general ecommerce community.
With the onset of emails as a form of advertisement, the world of marketing has seen a significant increase in revenue. This is majorly due to the segmentation of campaigns.
While email is a potent form of communication, it is not necessary that one single email hooks your entire target audience. As a marketer, you will have to make compelling emails for specific groups.
This variation in emails is the key reason behind a successful marketing campaign. The idea of email marketing is more focused towards building a loyal customer base rather than directly selling products or services.
Here's a list of 20 different emails that could help improve your marketing tactics.
1. New Launch Email
You could send teaser emails, informing customers about your new launches.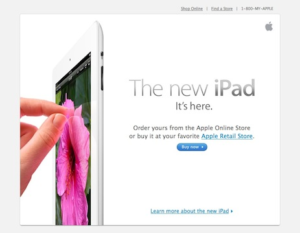 Inform about the new product would naturally develop an interest. You just have to give a little teaser about the product without revealing the entire story. Such emails build up the anticipation within your customers. Now you can shortlist the customers that are more prone to buying the new product and follow up with another email.
2. Abandoned Carts
You could convert abandoned carts into sales.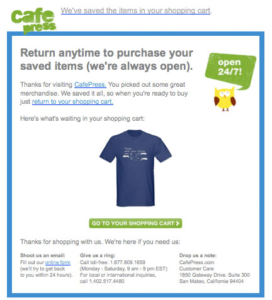 You already know the products that interest your customer and you can focus on them in your emails. Customers often forget about the items that they've left in the cart. Cart abandonment emails are a subtle way of reminding customers of their interests.
However, you should not overdo it. Sending a couple of emails with a respectable gap is fine. Frequent back-to-back emails tend to irritate the customers more than anything.
3. Welcome Email
Welcome email is a great way of informing customers of your offerings and the benefits of your site.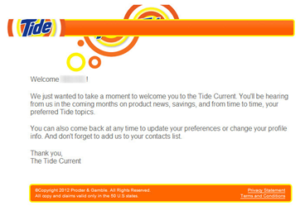 When your customers open an account on your website, a welcome email is a perfect way to assure them of their choice. It makes them feel special; as if they are corresponding with a human instead of a computerized site.
4. Invitation Email
You can reach out to your customers with the help of invitation emails.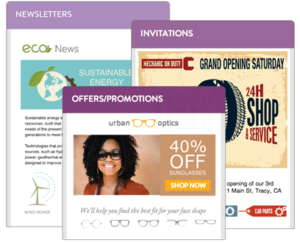 Sending invitations to a launch or seminar is also a great way of welcoming customers to your campaign.
In these mails you can offer free samples of the product that your site advocates the most. Customers are likely to develop a more intimate knowledge about your brand. They might also be tempted to stick with your products and services.
5. Feedback Email
Feedback emails ensure that the opinion of your customers matter.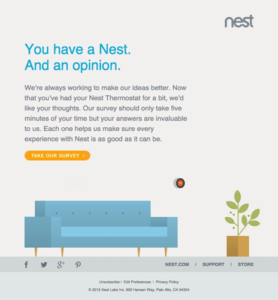 When a customer signs up to receive emails, perceive it as an initiative that shows further interest in the company. The customer intends to be more involved with what you have to offer.
Capture their interest and respond by sending them emails that seek feedback on a recent purchase. Such emails make the customer feel special. It also allows you to be informed of any issues relating to the delivery process or the product itself. And by solving these issues, you ensures that you do not lose customers.
6. Content Promotion Email
Promote your latest content.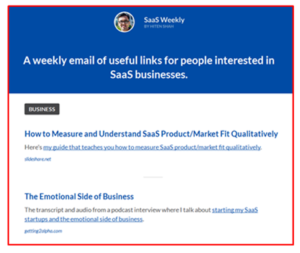 It is not enough to post a new content on your website and then leave it be. You'll need to make sure that it reaches the maximum number of people. Expand your reach by sending emails to a wide range of customers.
It is better to only target customers that have signed up to your emails. You can send multiple emails for one content, since not every one of your emails will be opened by each customer. If you send two or more emails, the customer might stumble upon one of them.
7. Notification Email
You can further your social media updates via notification emails.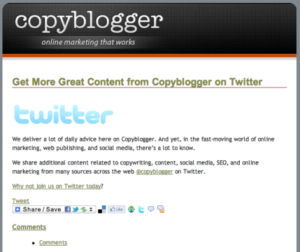 You have to target the social platforms that your customers access the most. Even if you have content that is shared exclusively on social media, customers can check them out in the notification emails. This is beneficial in case your customers miss an update on their newsfeed.
8. Lost Customer Email
You can send lost customer emails to those who do not show interest in your site anymore.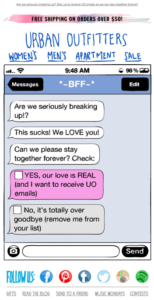 It is not necessary that every customer that subscribed to your site will always be interested. Sending constant follow up emails to those who have not visited your site or renewed their subscription is not useful. You can, however, send them a last reminder to stay subscribed. You can even present them with a huge promotion. If they do not respond, you can remove them from your list.
9. Confirmation Email
It is important to send your customers confirmation emails.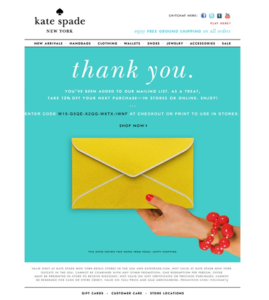 When your customer has just subscribed to a new offer, it is a good gesture to send them a confirmation email. This also applies when a new purchase is made or even when an order is cancelled.
10. Missing You Email
Sending 'Missing you' emails is a good way to remind your customers of their subscription.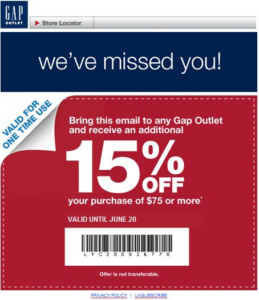 Customers often sign up for several sites and then forget about them. It is a good way to remind them if you send a periodic 'missing you' email. These emails help in engaging customers who haven't been active for some time. You can also offer the most lucrative deals to.
11. Referral Email
You can send emails requesting referrals by your customers.
You are more likely to get new subscribers if your site is referred by your existing customers to new ones. You can offer discounts and offers for every referral.
New customers are more likely to trust their acquaintances (friends or family). This is a great way to boost your customer base.
12. Exclusive Offers Email
You can segment some emails for your top customers.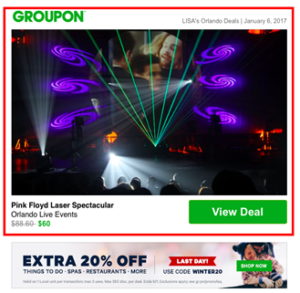 You don't have to offer all your deals to every single customer. You can email some of the biggest discounts and offers to your returning customers. Exclusive offers make them feel special. This is a way to reward them for their loyal support.
13. Thank You Email
You can appreciate their support through thank you emails.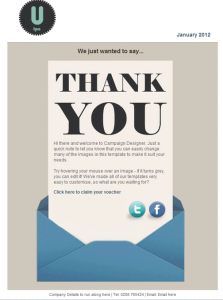 It is prudent to send a thank you email after your new customer signs up on your site. You can also send them an email, thanking them for their recent purchase. There is also the option to suggest them related products through the email or just thank them for their purchase.
14. Birthday Email
You can send them birthday wishes.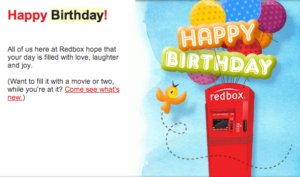 Add a personal touch by greeting customers on their birthday. You can even create a memorable moment by offering some remarkable discounts on their birthday.
15. Festive Greeting Email
Send them festive greetings.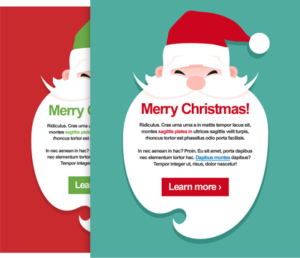 The festive season is the best way to introduce new offers and sales. Be it New Year or Christmas, you can greet customers and send your wishes along with the promotions of the season.
16. Limited Offer Email
Send emails of limited offers.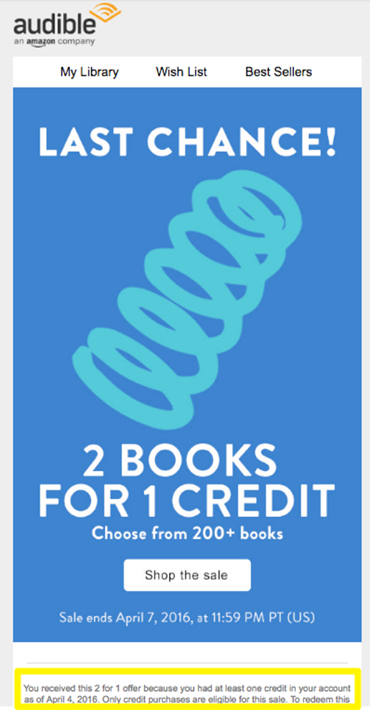 If you are promoting a limited discount, posting it on your app or site is not enough. You have to reach out to the customers. Emails detailing limited offers is an effective way of attracts customer attention. You can send them multiple emails that mention the amount of time left on the offers.
17. How-To Email
Send emails on how to use the product.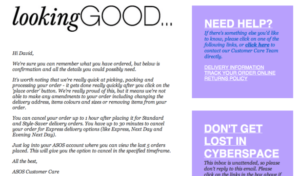 After a sale, you can send several kinds of emails relating to the product or service. If it is a product that requires safety precautions, you can send details about how to use it safely. You can even send an email right after an order is placed, asking whether the customer wants to make any changes in regards to the quantity, delivery or payment of the order.
18. Related Products Email
Cross-sell and Upsell your products via email.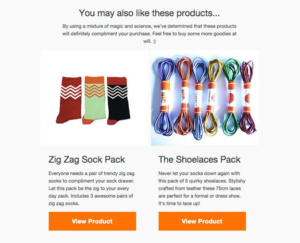 After the sale of a product, you can advocate similar products related to the purchase to your customers. This way you can encourage customers to purchase a comparable higher-end product or a complementary item.
19. Apology Email
Send an apology email in case of a mistake.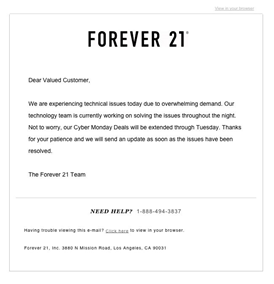 Apology emails can be for a variety of reasons. You may have to apologize for technical difficulties on your site or for the delay in delivery of an order. An apology email is a great way of winning back unhappy customers.
20. Newsletter Email
Emails promoting newsletters.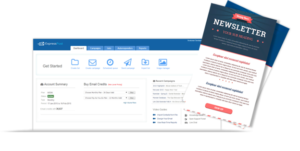 New customers may not be aware of all the benefits that your company has to offer. This might include a subscription to your newsletter. You can even send them emails that offer a free trial of the service.
The Bottom Line
Email marketing has several aspects that need to be taken care of. Emails with too many images will end up in the spam box of the recipient.
It is always better to keep your emails simple and mobile-friendly to ensure that it reaches out to maximum customers. With organised emails and an efficient campaign you can boost your sales and improve conversions.
See: How to Configure Email on Magento 2 Store
Author Bio
This is a guest post by Madhan Raj who is currently working as a Growth hacker at Signaturia.