Articles
8 Ways to Boost Conversions on Your Ecommerce Store This Holiday Season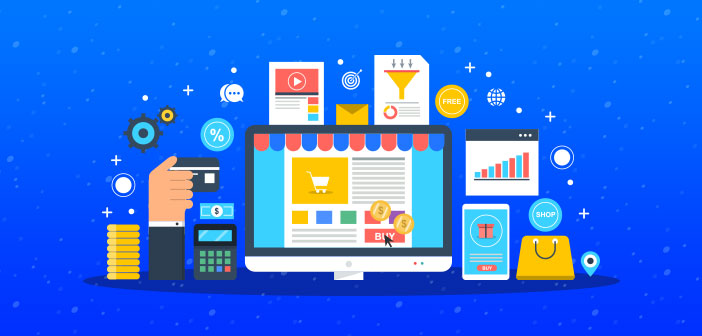 The holiday season is around the corner. As exciting as it is for the people in general, it also serves as a great opportunity for online store owners to skyrocket their earning and convert the maximum number of visitors to their store into customers.
Increasing Ecommerce Conversion Rates is not easy and most store owners tend to be oblivious to the techniques that can help them boost their sales. But since you are on Magenticians, maximizing your earnings and optimizing your store to ready it for the holiday season is just a few guides away. Let's focus on boosted conversions, and dive straight into it.
Offer Good Discounts
This may sound like the most clichéd and obvious suggestion for conversion rate optimization, but many store owners tend to back out of it since discounted prices take a hit on earnings. However, what you as an entrepreneur have to understand is that a higher number of sales make up for discounted prices.
Another example of conversion rate optimization is if you sell a product for $10 each, for example, and you tend to sell 10 of those in a normal day, your revenue is $100. But if you offer a discount of $2, and the holiday season prompts people to buy more, you may sell 40 of the same item, which means a revenue of $320.
And if you apply discounts to other products, you can go far with conversions to your store. Giving discounts goes a long way into understanding what your customers want. It is always a good scheme to offer more for less since the focus of everyone is around the holiday season, on getting the best value for their money and who doesn't love free stuff?
Also true for better Ecommerce Conversion Rates, making sure you either throw in some extras or even make sure you offer free shipping throughout the transactional period, will help you create something that modern marketers are not focused on but made sense in the olden times, and is still one of the most important keys towards customer retention; loyalty.
Make Cosmetic Changes to Your Website
Not just true for Ecommerce Conversion Rates, it's also a fact that cosmetic changes do not directly impact sales, there's no doubt that a good looking online store is likely to sell more. And when your website reflects whatever time of the year it is, your visitors will be able to relate to it more.
Halloween is less than two weeks away. How about you plan all the changes and decorate your website with spooky characters and pumpkins? And when Christmas is near, there should be snow all over your pages. Reflect the mood of the holiday, and you'll see your sales skyrocket too!
Have you heard of the saying that what's seen, is therefore sold? True for conversion rate optimization, customers always want something tangible in their hands, they want to feel something close to them and they want to feel special.
Sure, you might not be live communicating with them, but there are ways to get them interested nonetheless. One of the best ways of making sure you leave a lasting impact on your customers is packing your parcels in an intuitive and creative way.
Putting up great images or graphics for the holiday season looks intuitive and inviting. Surely, customers would love to see lots of colors, graphics with faces and floating images, without them compromising on your website's performance, of course, make it happen.
To boost conversion rate optimization and see better Ecommerce Conversion Rates, another great reason for putting up graphics on your website as well as your social media will make things more engaging for customers. They can share, interact with the images and feel that you moved an extra step towards sharing the joy of the holidays. This also works great for Christmas promotion ideas.
Offer Free Shipping
Part of conversion rate optimization also entails when many online stores make the faux pas of not offering free shipping in 2017, and that is almost sinful! The world has accepted online shopping as their means of purchasing stuff, but almost no one likes to pay extra for delivery. If a product costs $10 and delivery charges are $2.5 on top, that's almost 1/4th extra your customer has to pay to get their hands on the product.
To boost conversion rate optimization and one of the best Christmas promotion ideas, know that every customer out there, everyone wants more for what they pay for. This makes a huge impact on your conversions but sometimes it can also cause reason to worry if you do not offer free shipping.
Getting the best value for their money is what customer retention brings with it, as well as loyalty that often overlooked by modern marketers in the relentless pursuit of making profits.
It's observed that if a product is worth $10, shipping that's included is around $5, so it seems a lot to pay for a product. Offering free shipping makes things more manageable especially if you highlight the word.
Apart from boosting conversion rate optimization, offering Free shipping services brings a smile onto the customer knowing that they are getting something for free. This plays a huge impact on your customer retention score, the non-tangible asset being present in there. Most competitors offer free shipping knowing a little investment might go a long way into this.
Hence, it's better to price the product at $12 and offer free shipping than to make the customer feel like they have to pay extra. Leverage the attraction of free shipping this season, enhance conversion rate optimization and let us know if it did wonders for your website or not!
Integrate Live Chat
Like customer retention, customer services is one of the biggest assets for a website, whether or not it is ecommerce. For an ecommerce website, it makes more sense and now is considered mandatory for bringing the reputation of your website up as much as possible.
Focused on Ecommerce Conversion Rate, we tried thinking like a customer myself.  we tested many customer services but felt that integration of live chat services made a huge difference because, in our minds, someone is always there on hand to make things seamless if a customer runs into any problems.
Live chat makes customers feel at home with their investments and takes a load off their shoulders when they make a purchase. Sometimes, bad things happen and you are unable to do much in terms of getting what you paid for, in those cases, live chat comes to the rescue with prompt response times to help the customer through difficulties. This technique is pivotal for better Ecommerce Conversion Rates.
With conversion rate optimization on the top of my mind, we have personally shopped around many websites, we've realized that one of the major reasons why customers abandon carts or don't buy from some stores is because they're confused, or have unanswered questions.
Integrating a Live Chat option can help avoid this problem. Even if you don't want to integrate the option permanently, it's better to add it temporarily till the holiday season ends.
For boosting conversion rate optimization and seeing better Ecommerce Conversion Rates,  a live chat option, first of all, makes people feel like they have a personal assistant to help them around in case they have any questions. Secondly, if they are unsure about something, you can always guide them to make an informed decision.
Show Customer Reviews
For boosting conversion rate optimization; appreciated for your efforts goes a long into convincing customers that you are special in understanding what others wanted, bringing you more sales and more customers.
Customer reviews add to the credibility and authenticity of your website, also giving better Ecommerce Conversion Rates. Your customers are more likely to trust another customer that has bought something from your store than you claiming to provide the best service. Hence, allow people to post reviews and encourage them to leave testimonials about your website. This scheme overall has positive effects on conversion rate optimization.
Once a new customer reads the reviews left by other people, they're more than likely to buy and make a decision about their purchases. This is one of the reasons why Amazon is one of the most successful online companies in the world.
Send Emails
Sending emails to customers might seem yesterday's task but it is not. In fact, for boosting conversion rate optimization, it is one of the best ways of boosting sales and conversions for your ecommerce store this holiday season. Throughout the holiday season, your own competitors are using state of the art tactics to steal your customers and make Ecommerce Conversion Rates better. If you were around last year, you would know how important it was to retain old customers.
For the best conversion rate optimization, we believe that email still works flawlessly, granted you take the proper actions at the right time. This will work wonders for bringing in and reminding old customers you are still out there by giving them lots of customized gift guides that are of their own interest.
To see even better Ecommerce Conversion Rates this holiday season, you must take action and start designing attractive emails with better eye-catching, friendly visuals that direct customers to the Buy Now button, that too with minimal effort.
Catching up to your customers through email is one of the best ways of boosting conversions for your store and make an impact on promoting not just your store's services and products, but also your loyalty towards them.
Focus on Building Relationships
For better Ecommerce Conversion Rates, establishing a relationship with a customer entails you are empathizing with them. Once you empathize with your customers, you automatically start building relationships with them. Building a healthy relationship demands work which in terms of an ecommerce store is more than just sending emails with compelling and marketing schemes.
For establishing relationships and boosting conversion rate optimization, you need to build on understanding what customers want. You can start by segmentation and knowing what customers want a specific type of products and then build on the brand rather than the product by offering customized discounts and promoting your services or products through the brand.
It's that customers have more retention towards brands rather than individual products so focusing on bringing brands to them is more feasible and more preferred.
Use this as one of the best conversion rate optimization techniques; start off by telling your customers you care for them and that they add value to you as a brand and then utilize the trust that they have in giving something back like a special discount, a gift idea or a freebie with whatever they purchase.
Throw in free shipping or another product in half the price. Whatever you do, when you focus on building a relationship, you establish means of promoting loyalty, often rare but extremely fruitful for the long haul.
Use Tools to Monitor and Track
You can boost conversion rate optimization by using lots of tools to make sure you are tracking all your attempts on making sales and meeting your Ecommerce Conversion Rate targets this holiday season. When it comes to social media and online marketing schemes, you can use lots of available tools to actively monitor and track the progress of your investments to get a clearer, more detailed perspective of what is working and what is not working.
You can further boost conversion through harnessing the power of social media. Opt for services like HootSuite and other tools that help monitor what you are doing in terms of marketing your ecommerce store on social media, whether it is through posts or just paid advertising which can also be monitored through individual platforms that offer advertising services.
To get better insights into conversion rate optimization, detailed stats are there for us to view but we seldom check which is why to know more and to boost more conversions, we need to make changes and we cannot do the necessary changes unless we know what is working.
When you spot an issue with conversion rate optimization, change and act upon it as soon as possible to prevent wastage of your investment and always have a backup plan for a post of another audience. Whatever the case, it is better to use specialized tools in order to get a bigger picture of your investments.
Conclusion
Keeping a close eye on conversion rate optimization by making sure your ecommerce store is making the conversions is essential for this holiday season. It comes once a year and several competitors are already zeroing in on your customers.
To boost conversion during the holiday season, the competition getting tougher every year and Ecommerce Conversion Rates becoming harder to achieve,  it is mandatory to make sure you are doing all that you can and making the necessary changes on the fly.
We have outlined 8 important ways of conversion rate optimization and offered some of the best Christmas promotion ideas for 2018  as proven marketing ideas to boost Ecommerce Conversion Rates. If you think we missed out on something that you wanted to include, please comment down below, we would love to hear your opinion.
Subscribe Newsletter
Subscribe to get latest Magento news