Articles
Cloudways Review: Is It The Best Magento Hosting For An Ecommerce Store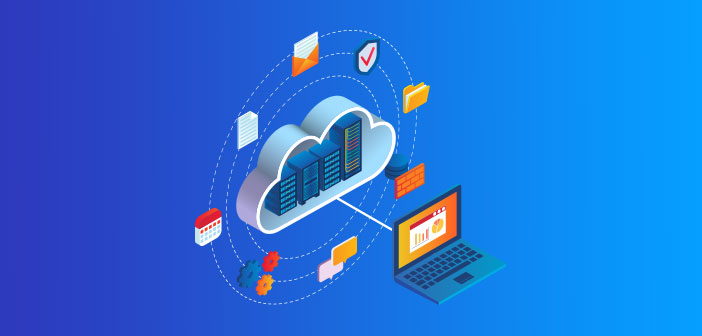 Finding the best Magento hosting is difficult for a beginner store owner. Since we have been through the same experiences, we decided to provide you cloud hosting review of one of the best managed hosts. This will allow you to make an aware decision about your next hosting plan.
Statista reports that last year ecommerce sales revenue combined to around $3 trillion. Since, Magento powers around 10 percent of the web, we can consider that around $1 trillion of the total revenue was generated through Magento based ecommerce stores alone. This revenue figure is expected to increase to $4 trillion by the end of 2020. 
With so much potential in ecommerce businesses, many new store owners are finding it lucrative to enter the ecommerce market.
Best Magento Hosting – The Scenario Today
The biggest worry for each new ecommerce store owner entering the industry is 'sustainability'. For many, the fear lingers around the type of web hosting they should choose. Many start with shared hosting solutions and move to better, complex, and robust ones with time. A major reason for this vertical locomotion later on is the lack of awareness about hosting infrastructure in the first place. However, this transition can seriously affect the performance of the store, from performance issues to serious decline in SERPs.
These stores want to remain stable throughout their operational period and only a handful of companies can offer them complete stability even during the high traffic influx – something these store owners find only when they tackle the situation firsthand.
Pain Points Of Magento Store Owners
Currently, most Magento stores have reportedly said that the following pain points play a major havoc in their ecommerce business and expect them to be resolved by the best Magento hosting provider.
Legacy infrastructure

Poor Database Management

Lack of Site Security

Slow Site Speed 
Can Website Hosting Fix Magento Store Issues?
Almost each one of these issues relates to the web hosting store owners choose for their business. Since legacy infrastructure and databases are server related issues, site owners can choose those servers that offer the best value for the money. Similarly, site security and speed requires the use of firewalls, IP whitelisting, server level caches, to improve the site speed further.
So, how can a store owner find the best Magento hosting which can fix these ecommerce woes? That's where we have to understand the difference between various hosting types.
Difference between Shared, Dedicated & Cloud hosting
There are three types of hosting solutions available in the market. Each has its pros and cons but not all of these are rated as best Magento hosting solution for ecommerce stores. Here is why:
Shared Hosting
Shared hosting offers everything you will need for your ecommerce adventures. But at a cost of sharing with others. In short, you will be sharing your resources such as bandwidth, RAM, and even storage with other website owners. Even if any website gets a traffic surge, the whole server will shut down, putting your site out of business temporarily.
Dedicated Hosting
Dedicated hosting is a much more sophisticated type of hosting. You will have the whole server dedicated to your website. But if you are a new store owner with low or no business at all, dedicated hosting will be a lot costly for you. Moreover, dedicated hosting is not scalable and if you exceed the storage or bandwidth capacity, it can take days before your server administrators can add more storage to your system.
Cloud Hosting
Cloud hosting is similar to shared hosting but you have the choice to launch your own separate server. This means your server resources such as RAM, Storage, and Bandwidth will be isolated from the rest. Moreover, cloud hosting is much more affordable at around $10 per month. 
Finding the Best Magento Hosting?
So which one of these hosting solutions is the best bet for your business? 
For beginner store owners, who are looking to expand fast with least cost, the best solution is to go with a cloud hosting solution as it is low cost, scalable, and offers multiple locations to deploy a server.
There are multiple cloud hosting companies to choose from, but if you want the liberty of choice and flexibility in operation – in short a one-stop solution – then Cloudways is your ideal choice.
Cloudways Review: Introducing Cloudways Managed Hosting
Cloudways is the best managed Magento cloud hosting platform that allows users to choose from five different cloud hosting providers including DigitalOcean, Google Cloud, Amazon Web Services (AWS), Vultr, and Linode. The prices for the service start from $10 for a month. 
But, with Cloudways, you don't have to pay per month. It gives you the choice to only use the resources that you need and then stop your server when you are not in need of it. This saves you money and time. 
Cloudways Hosting Review: How Fast is It?
But you must be wondering if cloud hosting is the best Magento hosting solution for ecommerce businesses. That's totally fine. A cloud hosting solution offers unmatched performance in comparison with shared hosting. Here is one screenshot of Magento server taken from the Cloudways ecommerce speed test report just to give you an idea about how fast cloud hosting actually is.
This is how much speed you can get with a Magento ecommerce store on Cloudways.
Note: Your website speed may decrease a little when you add products to your ecommerce store. So, the site speed can vary between 1 & 2 seconds with a fully-loaded ecommerce store.
Features of Cloudways Managed Hosting Review
A list of features that make Cloudways the best Magento hosting solution.
Cloudways offers users to choose from five different cloud providers including DigitalOcean, Google Cloud, AWS, Vultr, and Linode. Almost all of these allow users to load their websites in less than a second.
With Cloudways, you get numerous features including IP whitelisting, server firewall, database security, application isolation, and two-factor authentication. All these combined provide ironclad security to your ecommerce store.
On a shared or dedicated host, you can't get unlimited scalability for your ecommerce store. But with Cloudways, you can easily scale vertically with the click of a button – saving you time and money. 
With Cloudways, you get a managed hosting platform complete with a GUI. No need to launch command prompt to install or manage your server. Simply create a server through our GUI platform and it will be ready in minutes. More on this below.
Cloudways offers managed Magento cloud hosting. What this means is that you can leave all hosting worries to Cloudways exceptional support team and focus on your business. Cloudways support will take care of migration, platform level & server level upgrades so that you can get unbeatable performance at all times.
Launching Your Magento Store on Cloudways
Learn about how to create your Magento ecommerce store with Cloudways in our managed hosting review.
First of all

create your Cloudways account

. Since Cloudways offers a free 3-day trial, you can create your server in minutes.

Launch your first server. You will have to select the latest Magento application version as shown in the image below.

Now select a server of your choice. Since AWS is a lot more scalable, we have chosen it for our Magento ecommerce platform.

Now adjust the SERVER SIZE, BANDWIDTH, and RAM of your server according to your needs.


Now, choose a location of your choice (preferably the one that's nearest to your target audience).


It is time to launch your Magento ecommerce store on Cloudways.

The server will take around 10 minutes to load all the necessary resources and install Magento platform on your server. 
Once that's done. Your server will be ready for operation.
What's Next?
Now that you have read the cloud server review and your server is ready, it is time to add a quality theme to your ecommerce store and make it ready for operations.
Cloudways offers a comprehensive list of options for all ecommerce store owners. Whether theate-custom-theme-magento-2-part-1/y are beginners or advanced users, every store owner can get complete ease of access and grow their business the way they always wanted.
Get your best Magento hosting with Cloudways today to take your Magento ecommerce store to the next level. Try it for FREE