Magento is a serious contender in a market of elite ecommerce platforms. The goal of the platform is to provide smooth navigation, increase user engagement, improve conversion rates, and grow the overall revenue generation for store managers.
Magento has grown strongly over the span of a decade and boasts a slew of popular Magento ecommerce websites that are built around Magento 1 and 2. And while we are talking great websites, here are the best Magento ecommerce website designs you can easily get inspiration from:
Top Magento Ecommerce Website Designs
Magento 1 Websites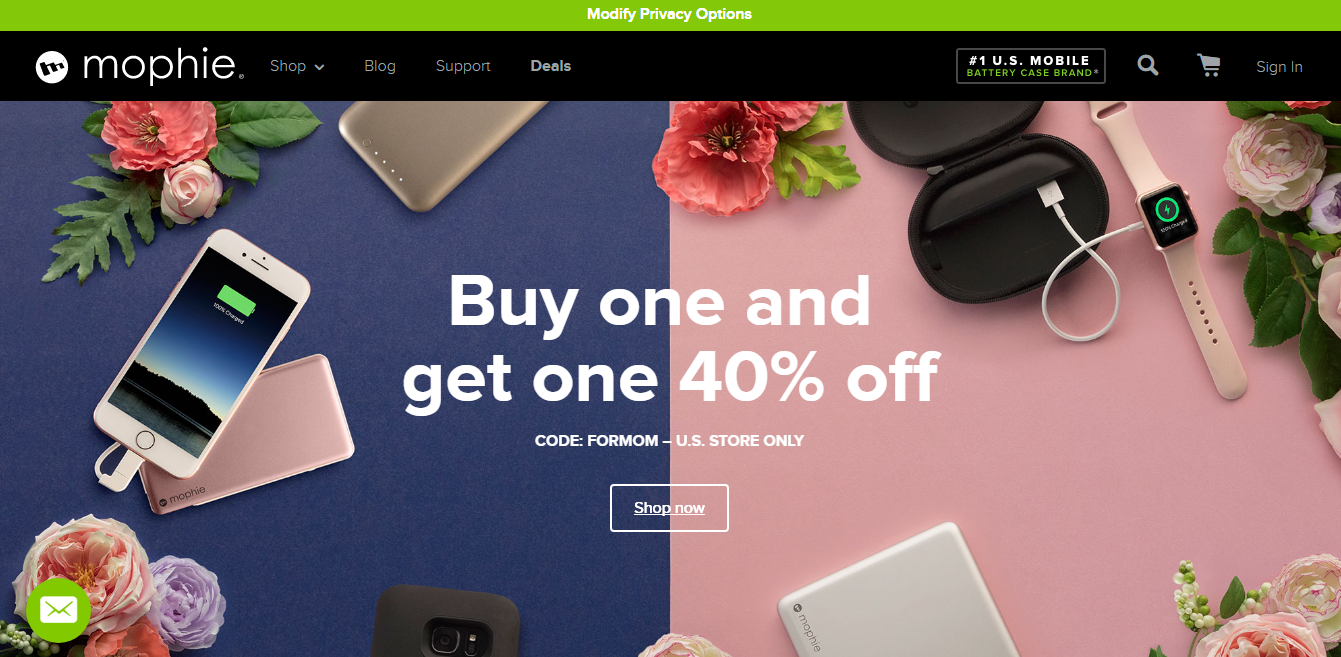 mophie is the name you'll that comes to mind when you're looking for the best mobile battery case. It is renowned for its innovative mobile solutions as well as its juicy battery pack case, which also happens to be the first ever battery case certified by Apple Inc.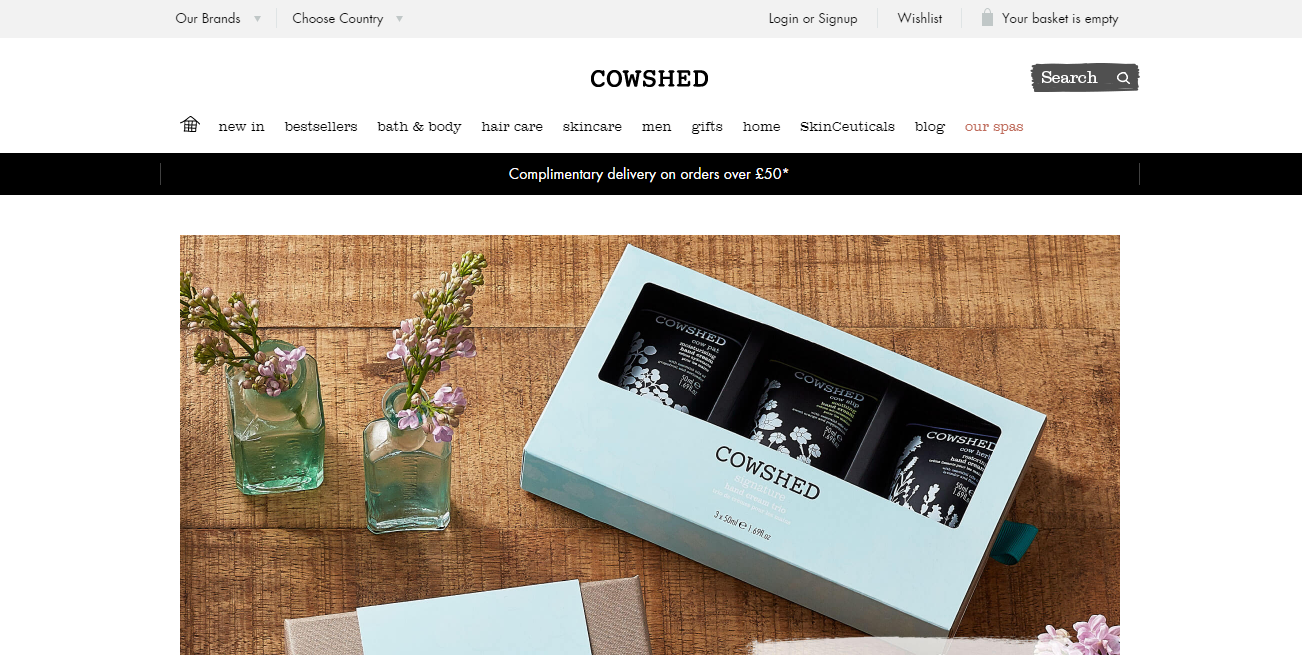 Who would have thought that spa and bath products can be found at a particular "cow shed" like this one? But here you have it, and 'Cow shed' is home to the most organic, aromatic, wildcrafted plant extracts, as well as soothing essential oils that rejuvenate the mind, body, and soul.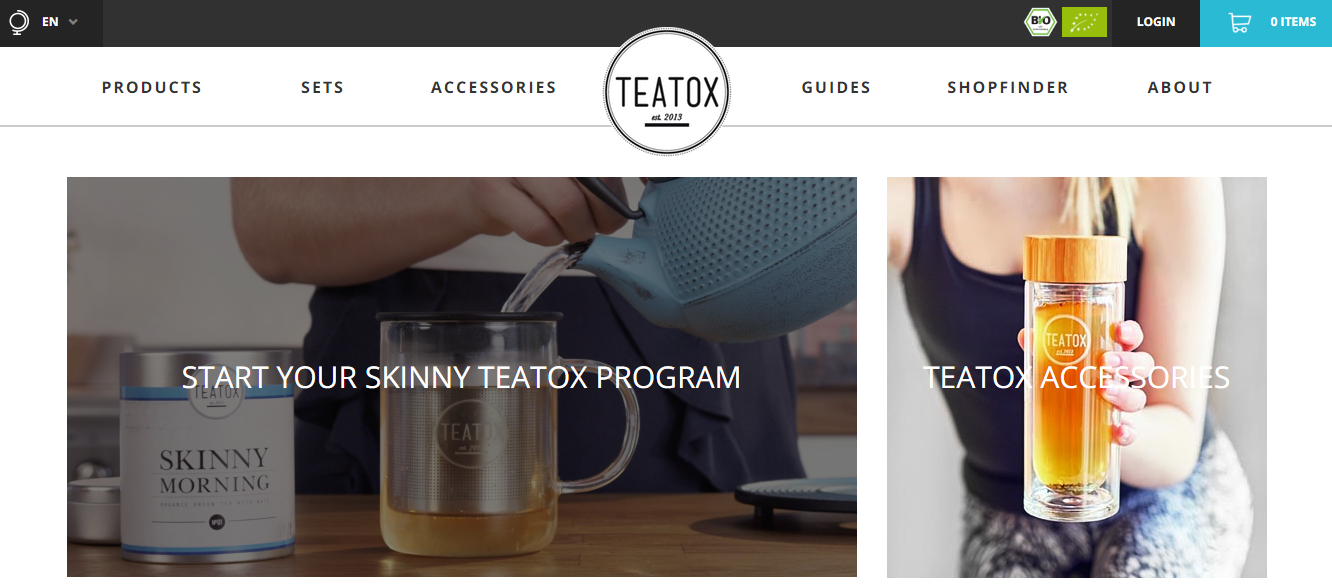 If it's the natural-brewed tea that you crave, then TEATOX is where the magic happens. Each and every product consists of organic and naturally-grown ingredients that are free of any artificial coloring, flavors, additives, and sweeteners. The tea over here will turn you into a much younger and fitter version of yourself.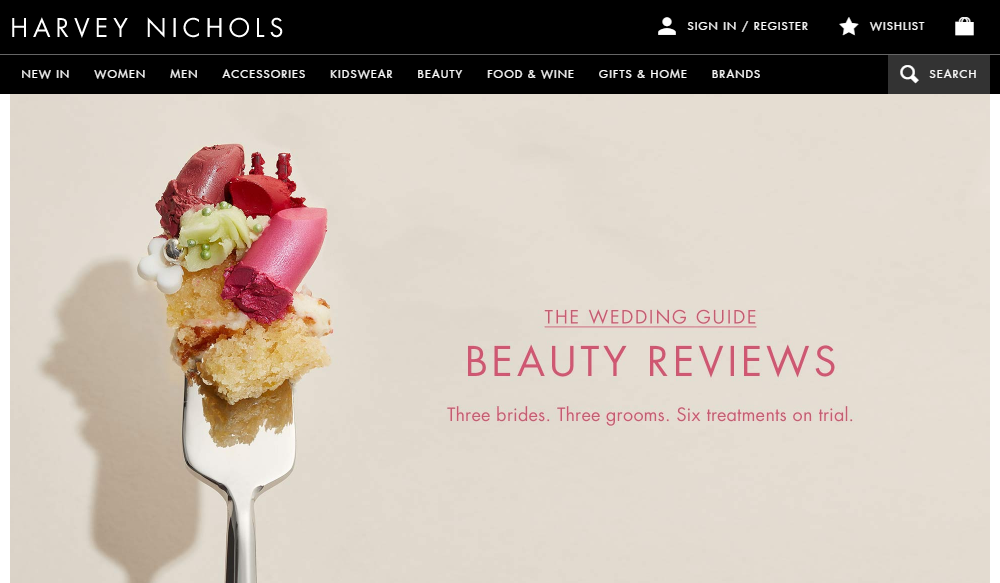 Harvey Nichols is a British department store chain that specializes in fashion sales for men, women, and children, beauty products as well as food and wine. The flagship store of Knightsbridge, London is certainly a treat for those who fancy a stylish British makeover.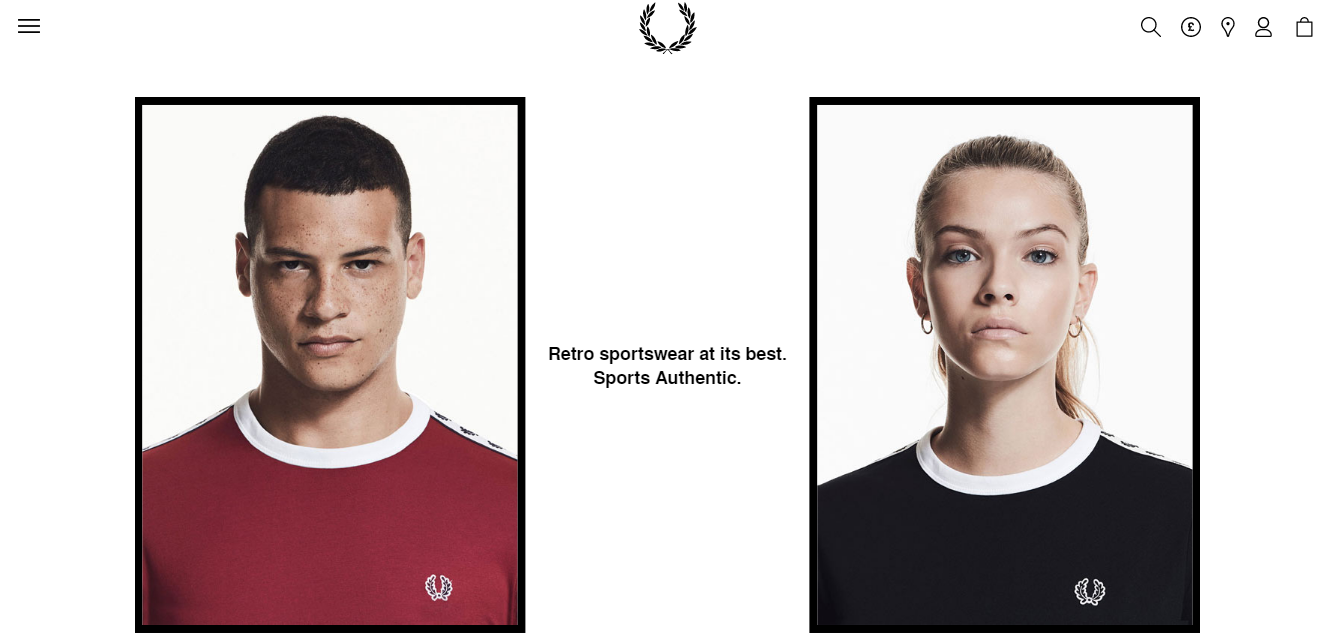 Here's another British line of fashion wear that is named after former legendary British tennis and table tennis champion, Fred Perry, who apparently founded this clothing brand in 1952. It features an assortment of sports and casual outfits and footwear for men, women, and also children.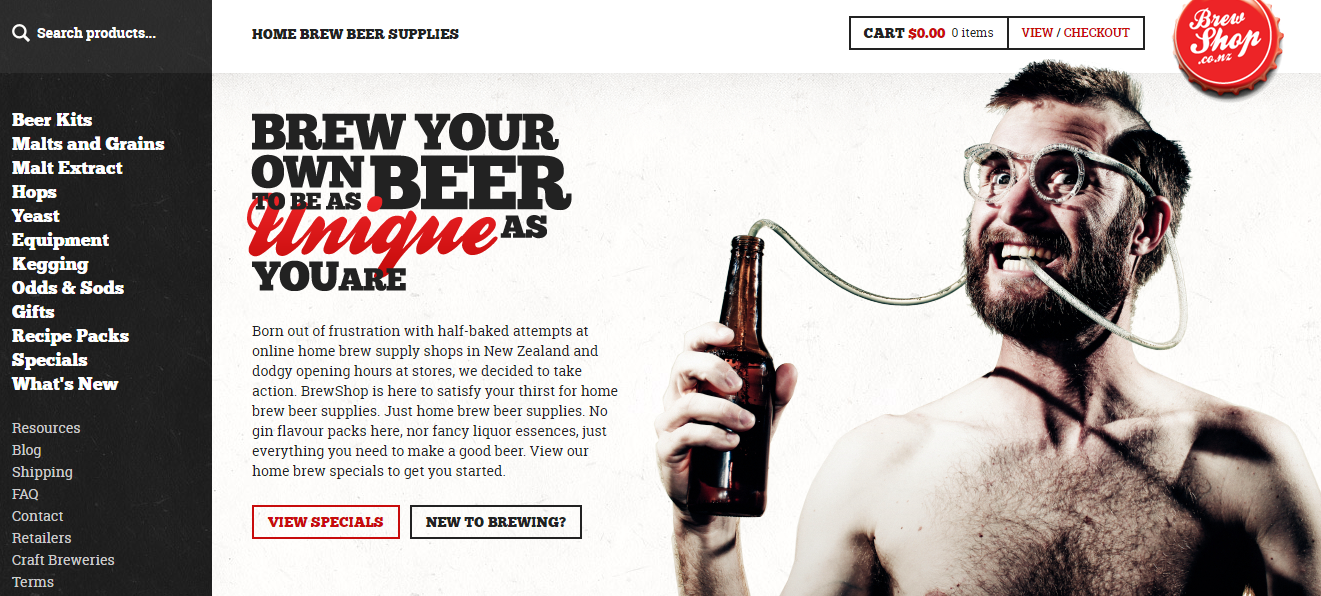 Dying to quench your thirst for home brew beer? Then BrewShop is where you can happily refuel yourself. Since its home-brewed, you won't find any fancy liquor essences or gin flavor packs.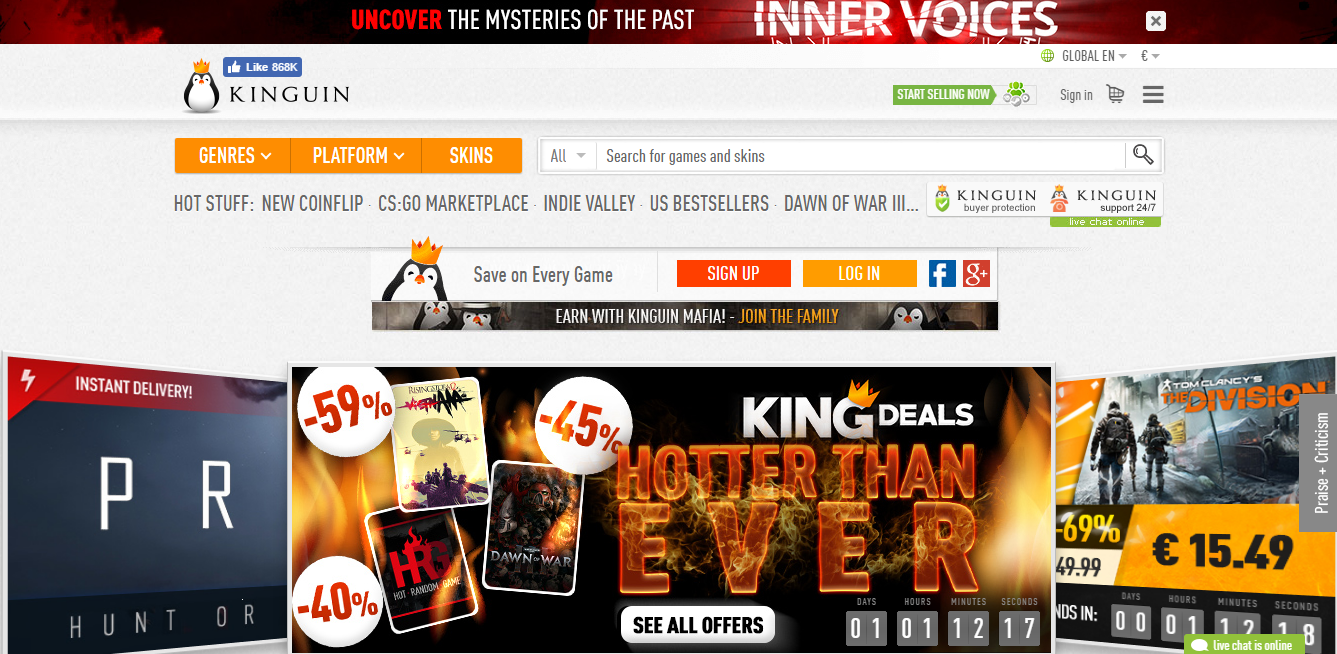 Kinguin's agenda is to give video game lovers from all around the world the freedom and flexibility to trade their favorite games at a reasonable price without encountering any trouble along the way. Ever since launching way back in 2013, it has been a suitable alternative to Origin, Steam, and Battle.net.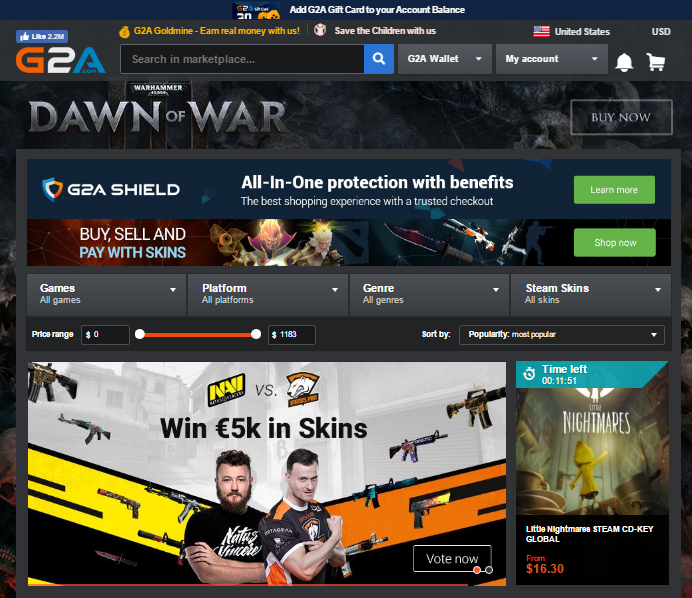 With over 12 million customers who come to browse over 50 thousand products, G2A is quickly rising to become the largest digital marketplace for gaming on the planet.
Magento 2 Websites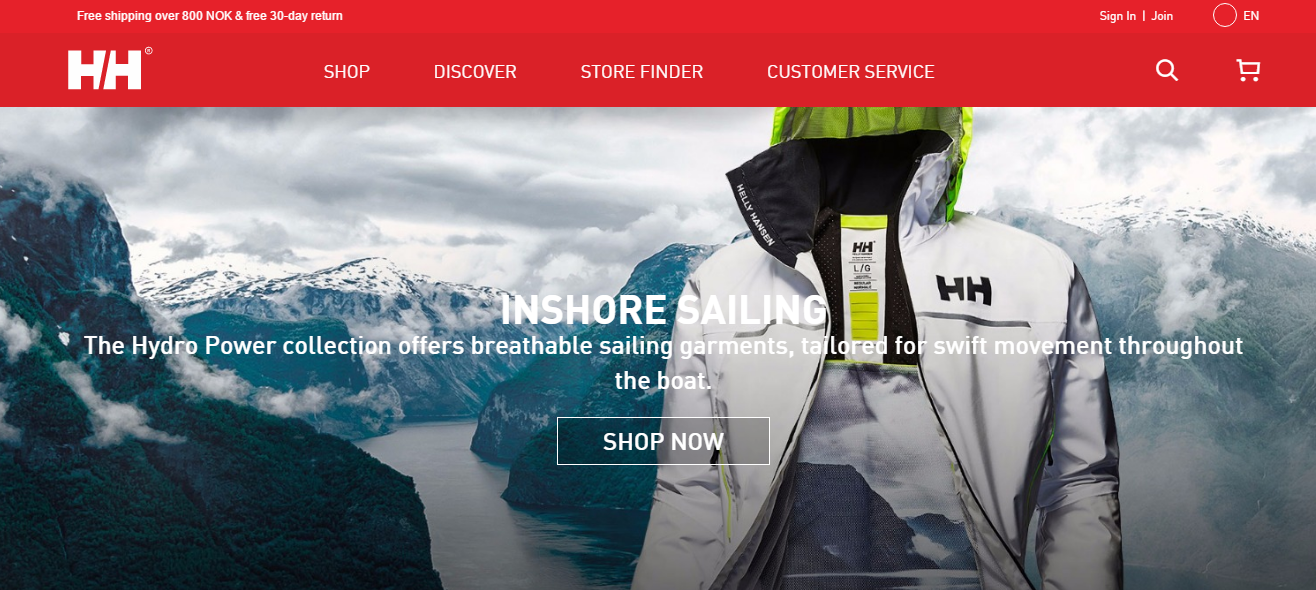 Feel like going for a trek? Want to keep yourself from getting wet? Or do you feel like playing soccer in the rain? Then Helly Hansen has just the right apparel to get you ready to take on the world.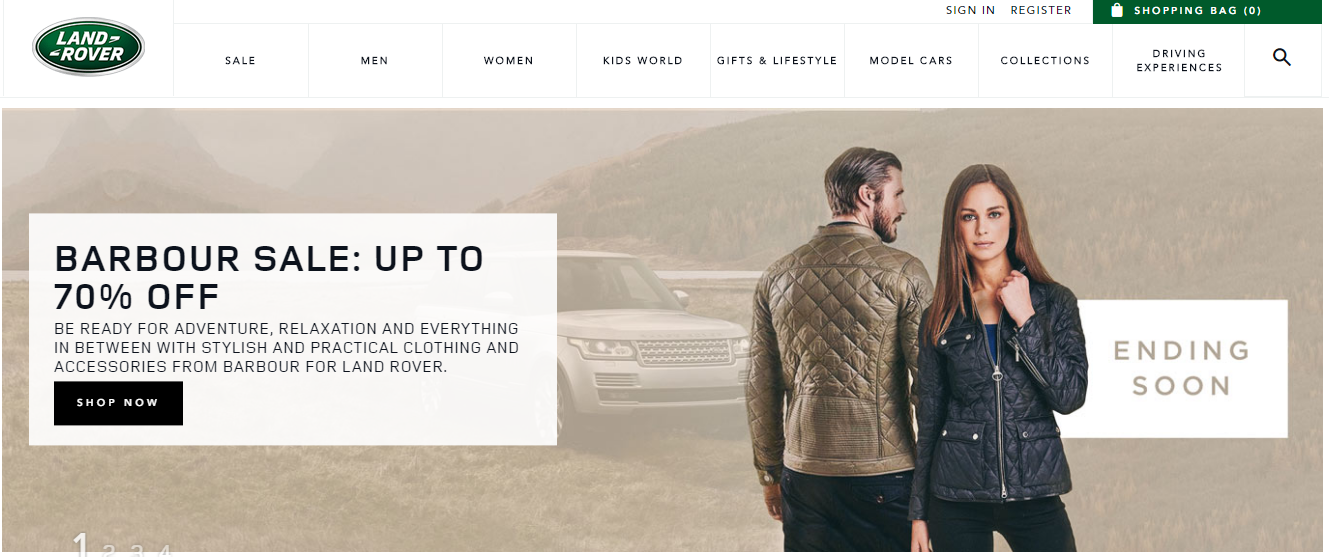 Although Land Rover is a brand that specializes in four-wheel drives, this site in particular sells Land Rover merchandise in the form of clothing for men, women and children as well as gifts and other stuff.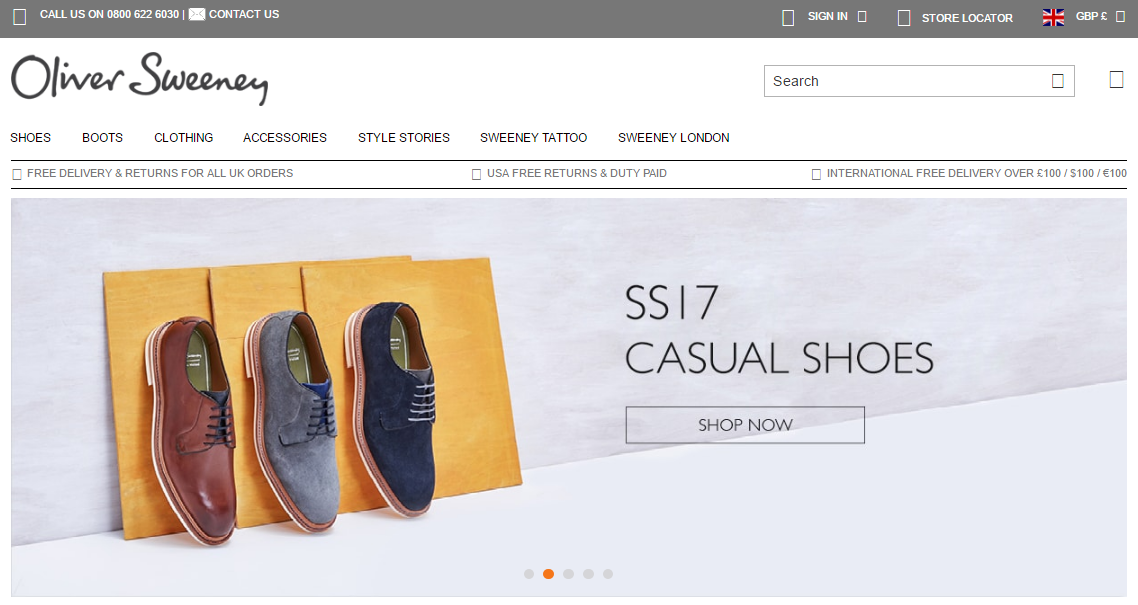 Oliver Sweeney is one of the finer shoe-making companies out there in the world as we know it. When they make shoes, they take care of each and every detail of a pair so that it better caters to the needs of the customers.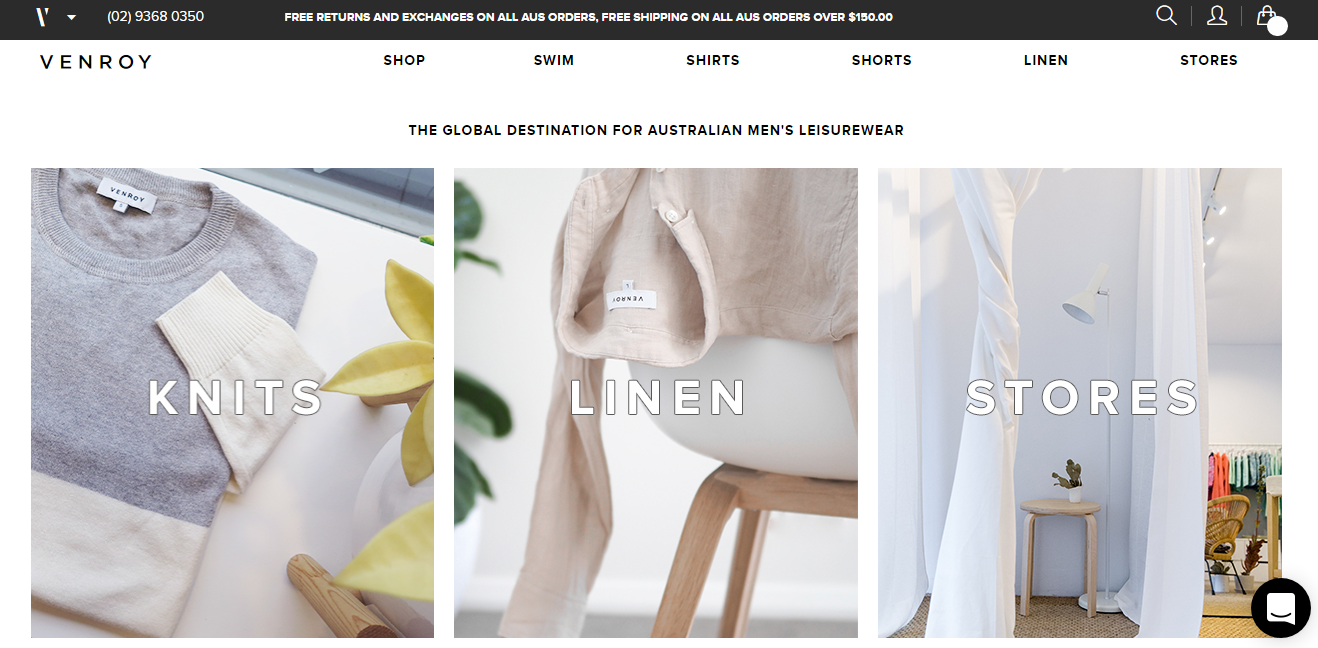 What started out as a simple swimwear shop, Venroy is now making it big in the leisurewear business. Venroy is now offering all of their products through an interactive and immersive experience from the screens of mobile devices.

TCL Communication is the company that uses the brand name of Alcatel to design, develop, and market a wide range of mobile devices for more than 160 countries. It is presently the 4th biggest mobile-set manufacturer in North America that delivers creative new experiences that make the mobile business all the more simple, yet powerful.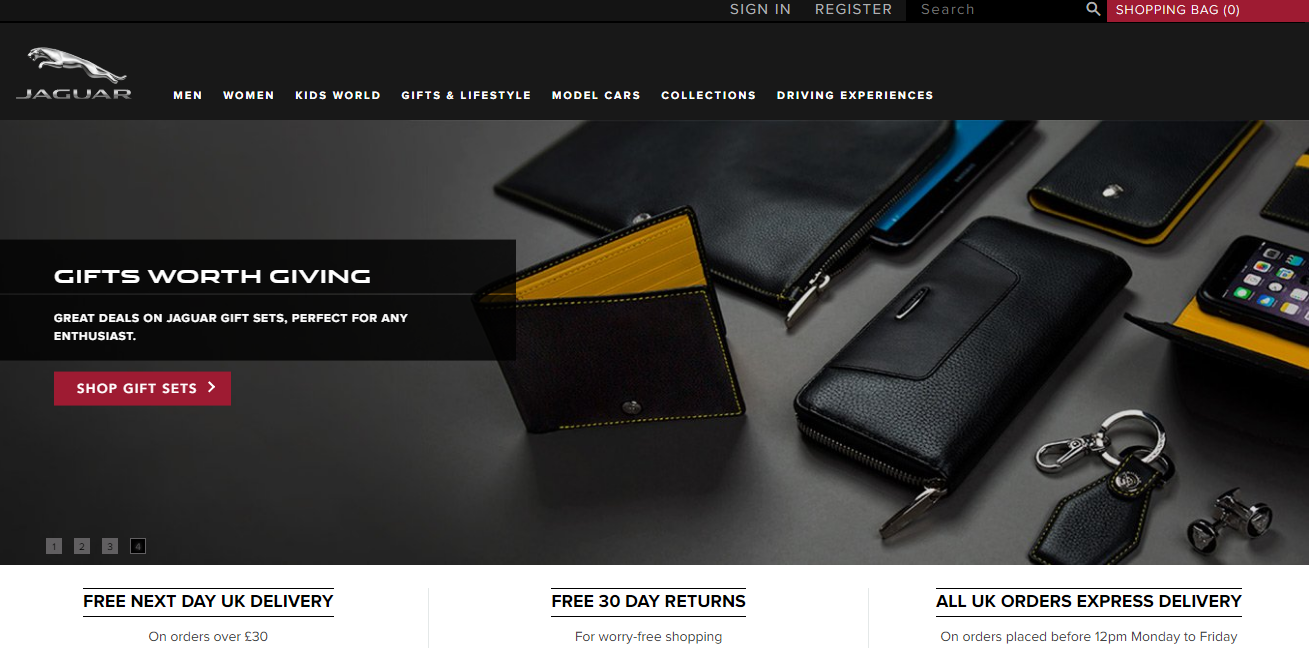 This site is what Jaguar enthusiasts have been waiting for all along. Any information you want about a Jaguar-specific model can be found right here. You get to interact with all the best engineers and designers to get the best out of your vehicle.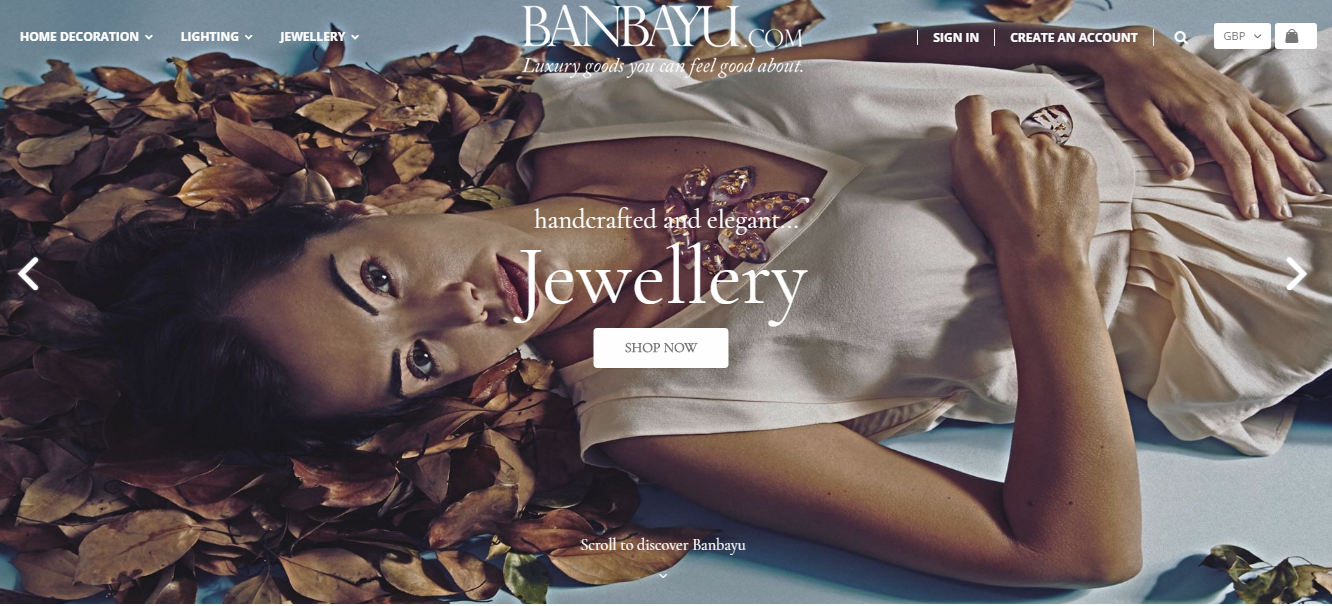 Looking for handcrafted homemade decorative, lifestyle, furniture, and lighting pieces, then Banbayu's door is what you should be knocking at. By choosing Banbayu, you will be protecting only the finest craftsmanship that does not deplete any natural resources in the process.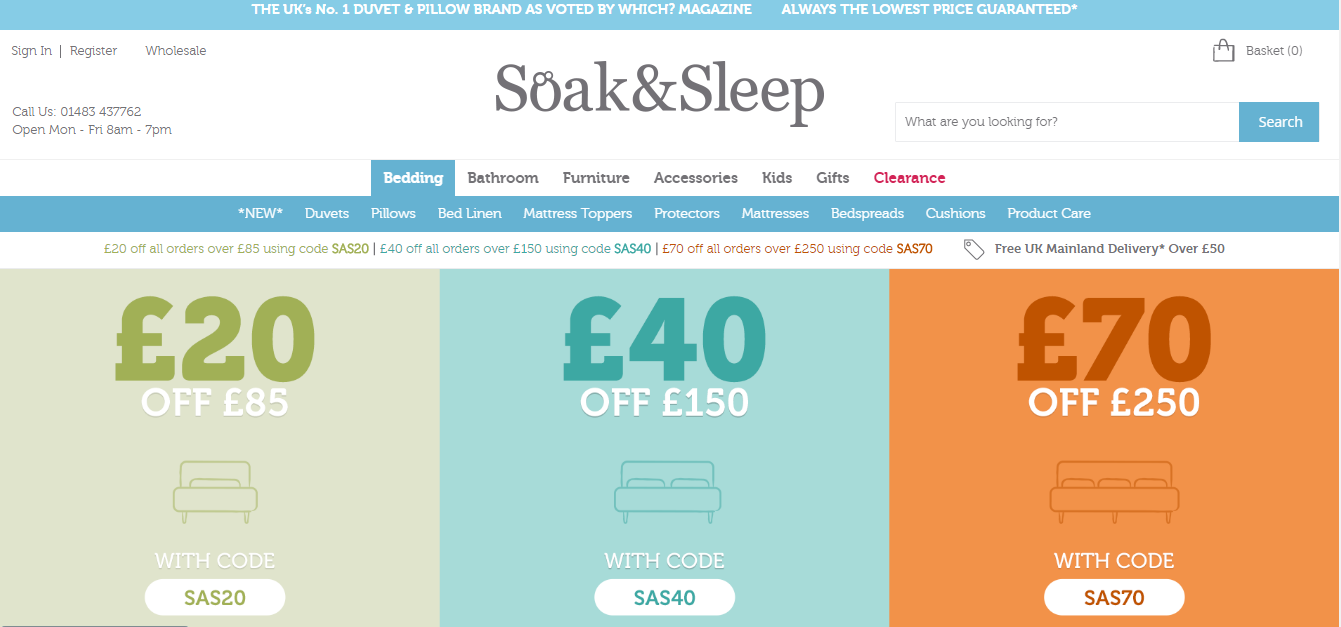 Soak and Sleep is on a mission to bring back the true meaning of sleep to the community. With this website, you can communicate with the best experts on bed and bath products to ensure that you get to reap the most relaxing benefits of your house.
Wrapping Things Up
And there it is; a complete list of the best Magento ecommerce website designs. If you think we have missed out on some great Magento ecommerce website designs, do let us know in the comments below as we would love to hear your thoughts on it, or simply email us.
Frequently Asked Questions
Q1. How do I start an eCommerce business?
Do research to filter the best popular products and their profit margin, so that it can help you in taking decision what to sell.
Once you have identified the product, you have to find the manufacturers and suppliers.
Now select your store's name.
Then select the best ecommerce platform that suits and resonates with your store.
Then you need a best web design and logo.
Add products to your store
Promote and market your store.
Q2. What is ecommerce website?
Ecommerce – electronic commerce is the buying and selling of products, and involves transactions taking place over internet.
Q3. What are the top world brands using Magento?
Top 5 world brands using Magento:
Olympus
Vizio
Ford
Coca Cola
Christian Louboutin