Articles
What B2B Ecommerce Trends to Expect in 2020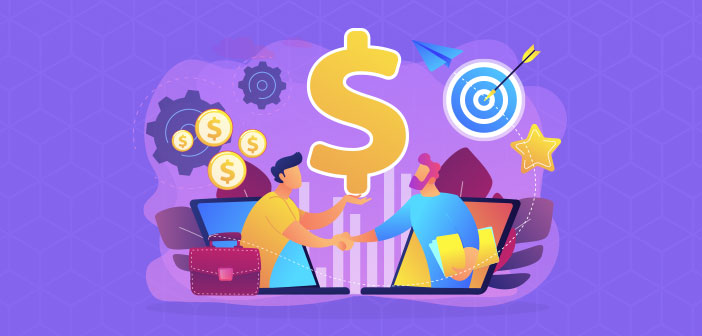 B2B ecommerce has come a long way since B2C ecommerce helped it evolve with regards to customer satisfaction. There is no wonder that now when businesses are catering towards customers, businesses themselves act as customers and trading begin with products that are sought after to help make businesses grow and even help kickstart new business ventures.
Before we get into the nitty-gritty, let's take a moment to check how B2B ecommerce trends are helping countries evolve;
China: $672 billion
United States: $340 billion
United Kingdom: $99 billion
Japan: $79 billion
Germany: $73 billion
France: $43 billion
South Korea: $37 billion
Canada: $30 billion
Russia: $20 billion
Brazil: $19 billion
Stats gathered from here
But where does this all come from and what are the rising, upcoming B2B ecommerce trends to look for as the year 2020 promises more growth in the ecommerce landscape? Let's find out.
See: A Look Back at the Top B2B Ecommerce Stories of 2020
Artificial Intelligence (AI)
First, on our list of B2B ecommerce trends 2019 to look out is Artificial Intelligence (AI). Computers are now even smarter than ever. They have the ability to learn at a much higher rate than ever because nowadays, Artificial Intelligence is what seems to be the driving force behind cutting back on human labor. Through user intent in search engines, interests and data are now shared through social media platforms. The keywords are now integrated into carefully knitted algorithms designed to give a much better reply when it comes to customer queries.
A recent update indicates that by 2020, personalized technology will trigger a 15 percent increase in ecommerce growth for brands, meaning B2B ecommerce would grow even more than it already is with this as one of the fastest rising B2B ecommerce trends.
Chatbots
Second on our list of B2B ecommerce trends to look out for in 2020 is 'chatbots'. A computer program is now designed to chat with customers in a more streamlined way. Chatbots are common, but with their intelligence and tremendous capabilities of adaptation, are becoming a rising trend for B2B ecommerce trends for 2020.
Online stores like Alibaba and others as new ecommerce trends, but with more and more learning curves being now introduced to enhance the overall ecommerce experience, more and more research is being conducted to make sure that chatbots solve things in an instant while maintaining customer loyalty and better complex sales interactions.
Online megastores like Alibaba and others adopting newer ecommerce trends have steep learning curves with moving and evolving trends. With more and more research being done in this regard, maintaining customer loyalty is an even bigger challenge nowadays.
Augmented Reality
Third, on our list of B2B ecommerce trends 2020 is AR. Augmented Reality boomed the industry five years ago when some smartphones came with this particular feature. But for the last three years or so, augmented reality has now gained some traction by introducing more interactive and immersive experiences.
Augmented reality is one of the new ecommerce trends and is now more than just artificially regulated gaming experience – used in major brands to help communicate with other competitors and business ventures – has breathed new life into the way it is being used.
Even though the concept is fairly new, and lots of research needs to be conducted for this to work seamlessly, it is gaining momentum nonetheless in the world of B2B ecommerce. One of the examples we can see is of Tap Painter, using augmented reality.
We can only wait and see how far this trend fits into the growing ecommerce landscape to make an impact
Videos
Fourth on our list of B2B ecommerce trends 2020 is 'videos'. Videos are gaining more and more traction every day. B2B businesses are only just starting to use videos to showcase their products and have better understanding of how things work. When certain negotiations, actions and other aspects of businesses are inaccessible, videos serve the purpose of delivering the message.
Before buying a product or a service, it is always a good idea to see it in action. It is what makes it more approachable and more "real" in terms of being an actual product. This helps develop confidence and loyalty.
Voice Assisted Intelligence
Fifth on our list of B2B ecommerce trends 2020 is Voice assisted intelligence. Take a look at Siri for iOS and Google Now for Android. They are voice assisted "assistants" and one of the most important B2B ecommerce trends to watch out for. These assistants obey your command and then deliver results instantly. In the relentless quest towards mobile assistant supremacy, these two are now going head to head against each other in terms of providing the best and most seamless user experience ever. It is a fact that Google Now leads the way when it comes to voice-assisted intelligence, meanwhile Apple is closing on in second place.
You will ask what importance do voice assisted intelligence software to have in terms of what we are seeing as the B2B ecommerce trends? The answer is simple, Voice assisted intelligence does what conventional over-the-desk personnel are unable to do. It's all about instant results and seamless integration into the digital form with a far greater reach in less time than it would take for an average human eye to blink.
One thing more, these voice assisted intelligence software not only give rise to a more approachable B2B environment but also the ability to find and connect with similar businesses and gauge their performances.
What's Next
In the end, it is still about delighting customers. The thought behind it is very simple. With businesses now becoming customers, it makes more sense that even businesses are now given the same treatment as customers get, through the mentioned B2B ecommerce trends. After all, they are paying for services and products to sell them on their platforms too.
While B2B business has its ups and downs, with the ever-evolving ecommerce landscape, it makes more sense than ever to make sure businesses are now catered in the best way possible.
See: AI in Ecommerce – The Next Step in the Evolution of Online Business
With that said, if you think we missed out on new ecommerce trends to watch out for in the year 2020, please tell us in the comments box below.
Subscribe Newsletter
Subscribe to get latest Magento news