Magento Tutorials
How to Add Pages in Magento CMS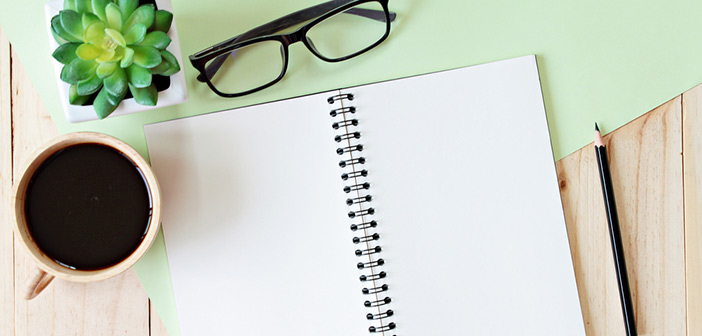 One of the requirements of building an ecommerce store is adding pages to it. It is fairly easy and simple to do in Magento 1.
In this tutorial, we are going to learn how to add pages in Magento and add the link to our newly created page in the footer.
Let's begin.
Step 1:
Login to your Magento 1 admin and navigate to CMS > Pages > Add New Page. Add the following required details that explain your page.

Page Title: Is the title and name of the page
URL Key: Is the URL of the page
Status: Can be enabled or disabled. Keep it enabled in order to make it visible
All the above details are necessary to add. Once you've added them, click on Save and Continue Edit.

Step 2:
Next, you will be required to add content to the page. You can either add the content in a text format or via a code editor. You can click on the Show / Hide Editor button to switch between text and code editors.
For this tutorial, we are going to use the text editor. Add your details, and then click Save and Continue Edit.

Step 3:
In this step, you can select the Design (otherwise called the layout of the page). You can select the design from the dropdown called Layout.
You can also add in custom XML or use any custom layouts that you previously added to your Magento store.
We are going to use 1 column Layout for this tutorial, as this layout is the most simple and gives good readability to the new pages in Magento. Once done, click Save and Continue Edit.
Step 4:
The last step is to add Meta data into the page. Here, you can add Meta Keywords and Meta Descriptions of the page. These fields are optional, but no matter what, you should add them if you are concerned about SEO.
After you are done, click on Save Page and you will have the page ready.

Step 5:
Okay, our new Magento page has now been created. Now, the next step is to add a link to our new page to make it more discoverable by our website visitors.
The best place to add links to your pages is from the footer. To add a link to your new page, navigate to CMS > Static Blocks > Footer Links Company.
Here, you can add the link to your new Magento page. Just add the details and the URL to your new page and hit Save Block.

Step 6:
Clear the cache! The last step is to clear the cache so that the new changes appear on the frontend of your Magento store.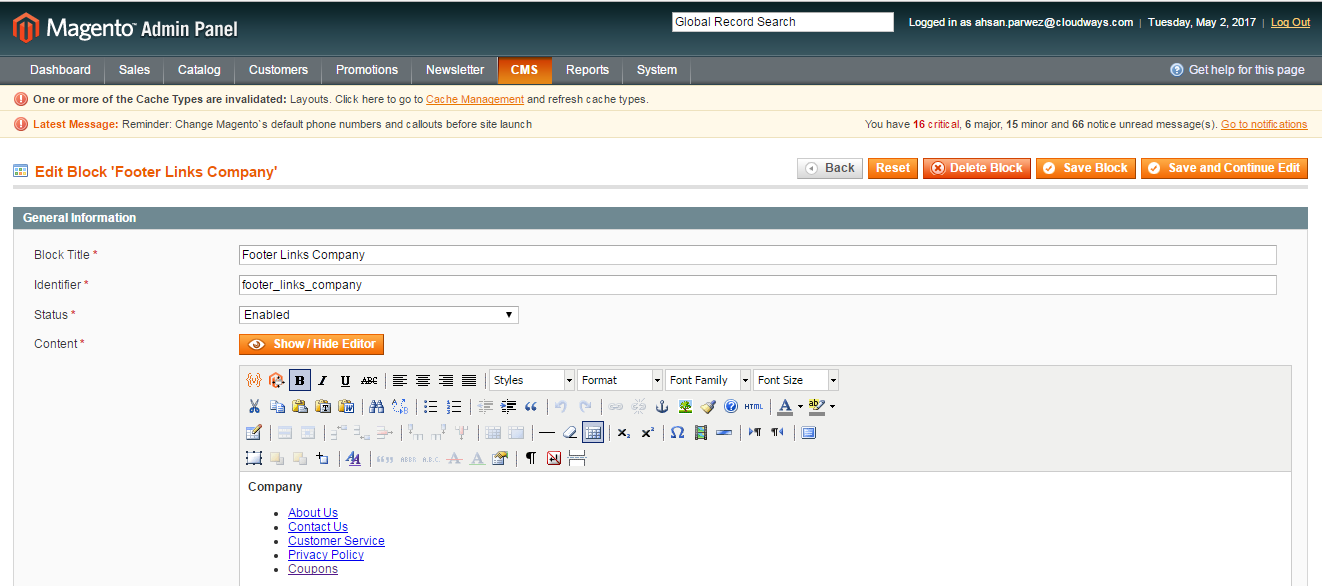 That is it! Now you can add new pages on your Magento 1 store. If you have questions or want more explanation, do drop a comment and we would love to answer it.
Subscribe Newsletter
Subscribe to get latest Magento news